iOS 10 is out today. Be sure to check out the Siri integration with LinkedIn Messaging that my team has been working on!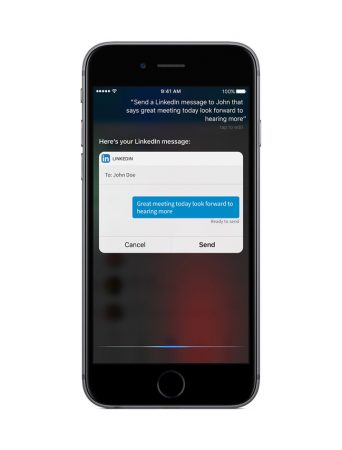 Saying "Hey Siri, send Jim Gonzalez a message in LinkedIn" sends a direct message to a contact via the Microsoft Corp.-owned social network.

If you can't remember someone's full name, Siri can help. For example, say "Hey Siri, I want to send Michael a LinkedIn message," and Siri will list all the Michaels you're connected to in that network, and ask you which one you meant.
Read more on the Wall Street Journal.
Next: Smarter LinkedIn Messaging with Bots
About Me
Hi, I'm Neil! I'm passionate about building delightful products at scale, creating music, and performing in theatre and comedy shows.