This weekend, I ventured to find a simple star rating input for a personal project. There are many implementations floating around that are not semantic, not accessible, or needlessly complicated.
Below is my implementation that uses the semantically-appropriate HTML radio inputs needed by keyboard users, includes Unicode text labels for both display and screen readers, and avoids use of JS.
See the Pen Pure CSS Star Rating Input by Neil Pomerleau (@neilpomerleau) on CodePen.
Here's the Group Messaging feature on the LinkedIn iOS app that I worked on earlier this year!
Check out what my team has been working on!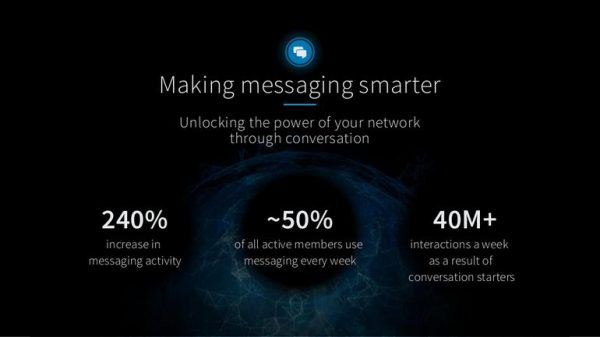 "Our focus is really to help our members unlock the power of their networks through smarter and more productive conversations," said Mark Hull, head of product for the LinkedIn messaging team, in a presentation.

If a user is looking at a company where they'd like to work, LinkedIn's messaging box will show that user a list of friends who work at the company whom they could connect with. If the user doesn't know what to say initially, "we give them the words to say to help them with that conversation, just to kick things off," Hull explained. The smart messaging system would also add a link to the relevant job listing, giving more context to the conversation.

Now that they're in a conversation, these two friends can call up a bot to scan their Google calendars and find a time that works for both of them, without leaving the messaging box. LinkedIn will also look at where both parties have gone previously and suggest a location for the meeting.
Read the full article on ZDNet, or watch the entire presentation below…
iOS 10 is out today. Be sure to check out the Siri integration with LinkedIn Messaging that my team has been working on!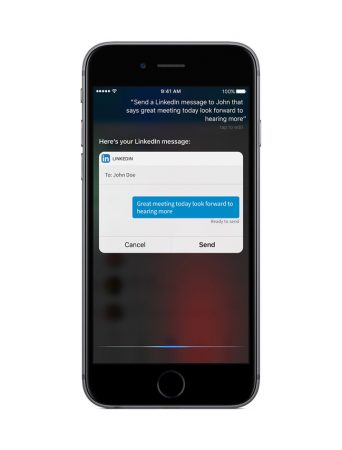 Saying "Hey Siri, send Jim Gonzalez a message in LinkedIn" sends a direct message to a contact via the Microsoft Corp.-owned social network.

If you can't remember someone's full name, Siri can help. For example, say "Hey Siri, I want to send Michael a LinkedIn message," and Siri will list all the Michaels you're connected to in that network, and ask you which one you meant.
Read more on the Wall Street Journal.
Bringing cuddles to your door, CatsAndMore.store!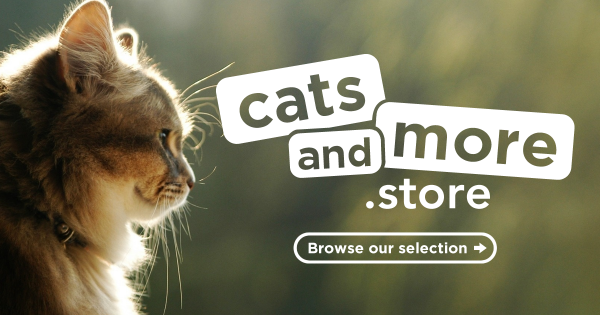 Introducing the only hackathon project with its own jingle. Jameela Huq and I quickly built this storefront using the SAP Hybris e-Commerce software.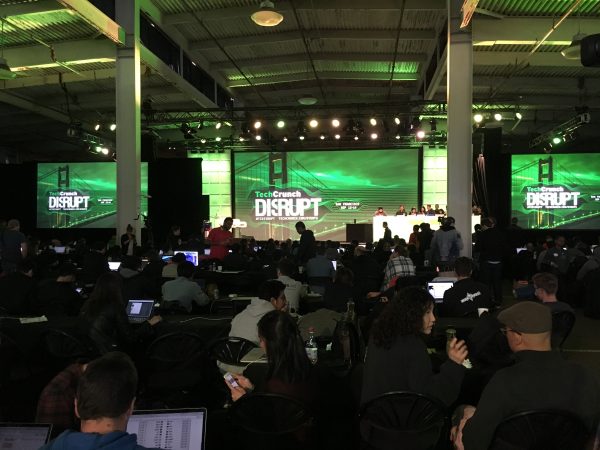 Check out our presentation on the TechCrunch Disrupt stage…
Our project was even featured by TechCrunch:
Cats and More is a project was borne out of the fact that one developer, Jameela Huq, loves cats, and the other (who is her partner and housemate) is allergic. The concept is to let people in a neighborhood offer up their cats for cuddling to others in their neighborhood.

Neil Pomerleau — her developer partner — notes that the same platform could be used also as a way for people to also offer cats for adoption or sale, although that's not the immediate plan, with the concept of using the platform to pay for cuddling the cats also being optional, Huq said.

"I lived in Japan for a while, where there are cat cafes everywhere," she said. "I sort of think the cuddles could be enough, although Neil envisions selling them too."
This KRON 4 News segment highlights Made Up Theatre as one of the best and most interactive Comedy Clubs in the Bay Area!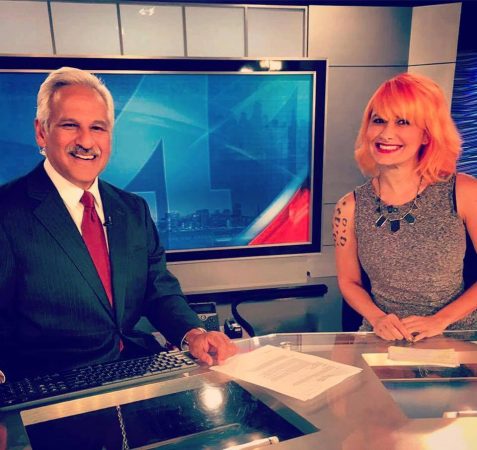 Yelp Community Director Candice Gatlin joined KRON 4 News Weekend on Saturday to discuss some of the best comedy clubs around the Bay Area.

Reviews on Yelp have these spots ranked higher than others and are all good, inexpensive ways to spend date nights or ideas when you go out with your friends.
Watch the full video on KRON 4.
Made Up Theatre improvisors take some time to indulge in warm up rituals to get ready for the big show!
Such a privilege to make music at work with the talented members of NextPlay, the LinkedIn band. Here are a couple songs from our last show!
Recordings courtesy of Steve Harang.